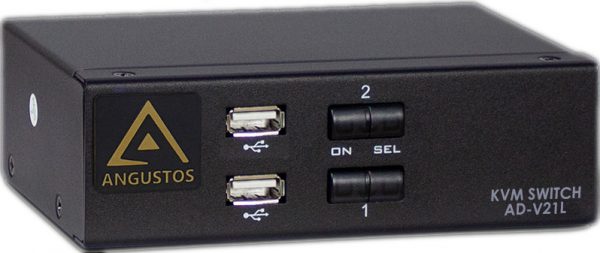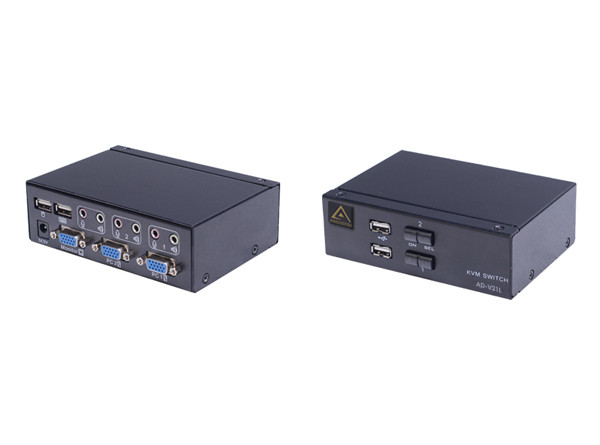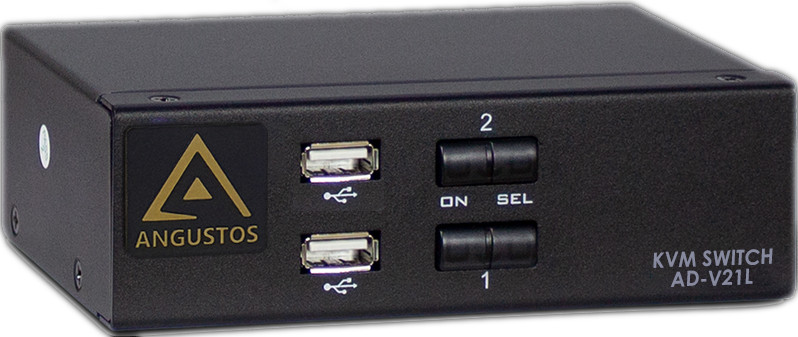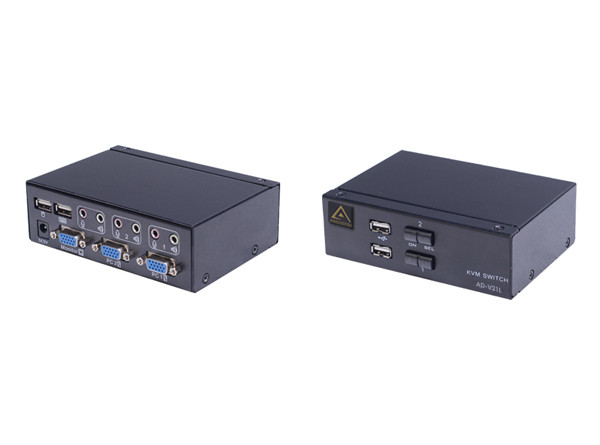 AD-V21L – Desktop – 2 Port VGA KVM Switch
Compare
Description
Features
Specification
DOWNLOAD
Store Policies
Inquiries
Description
Angustos AD-V21L Desktop KVM Switch is optimized for high density office in modern workstation set up.
A KVM Switch with 2 VGA and supports computers with USB interfaces via cables. All packed in a small size desktop metal housing. The small size design ultilized for narrow space for personal or office / SOHO uses. The AD-V21L can control up to 02 computers.
In addition, the AD-V21L included the computer selection via front panel pushbuttons, hotkeys combination. With all of the technology  involved, the AD-V21L Desktop KVM Switch has gone beyond the expectations and requirements for a modern digital usage, which including : small size – space optimization,
exceptional display quality, easy to install, extreme versatility
Features
High Density Utilization
• One USB console controls 2 ports computers/servers; Simulation function of keyboard and mouse built-in
• Easy installation , nosoftware required
• Computerselection via button on front panel or hotkey on keyboard
• OS support: Windows, Vista, LINUX, Mac and Free BSD
• Auto-scan function to monitorcomputer operation
• Hot plug-gable to add orremove computers without powering down.
Installation Flexibility
• No software required – Plug and Play
• Front USB peripheral for keyboard / mouse / flash usb / printer support.
• Supports hot-plugging
• No power adapter needed – KVM Switch unit use USB Power.
• Power adapter – Optional.
Specification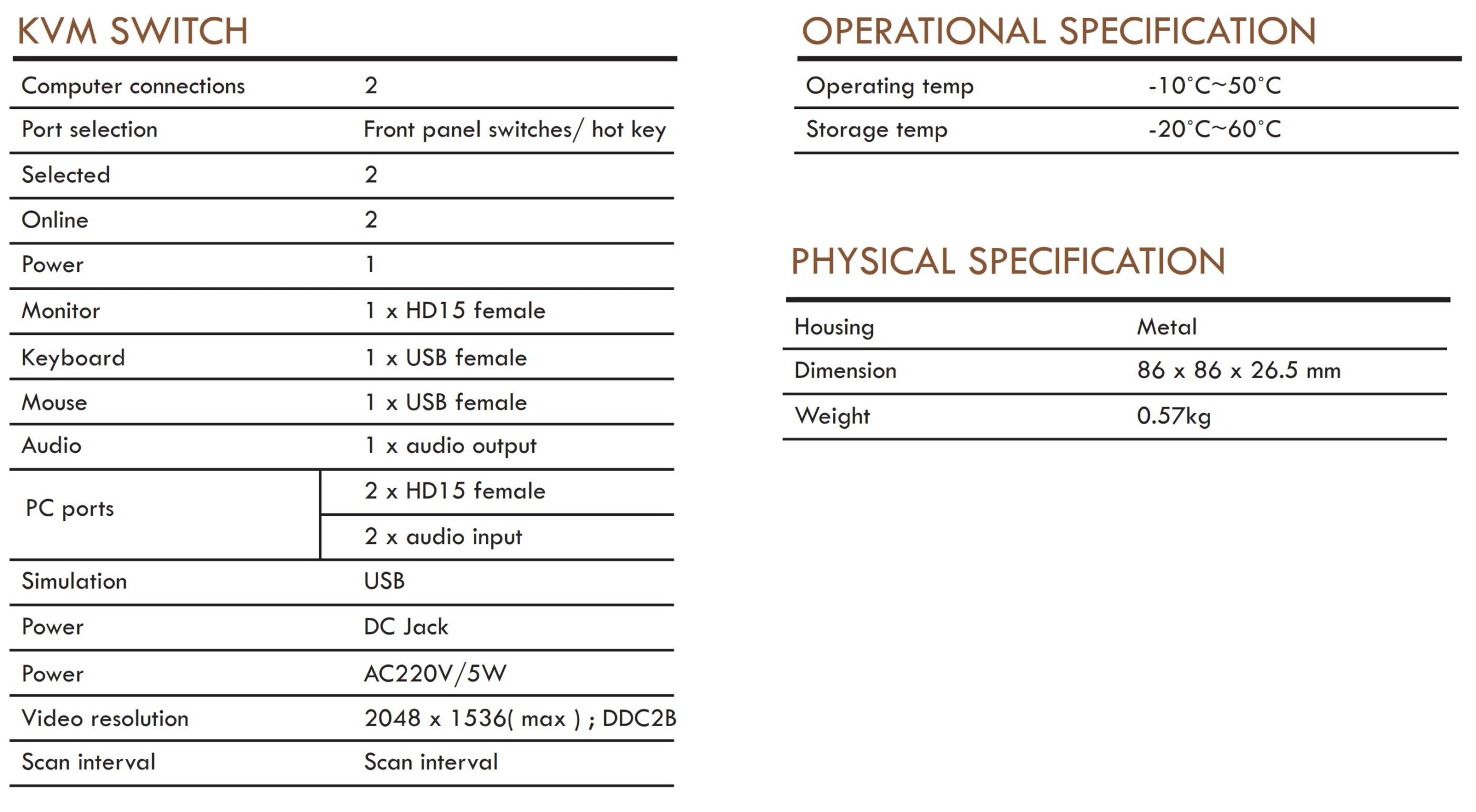 General Inquiries
There are no inquiries yet.