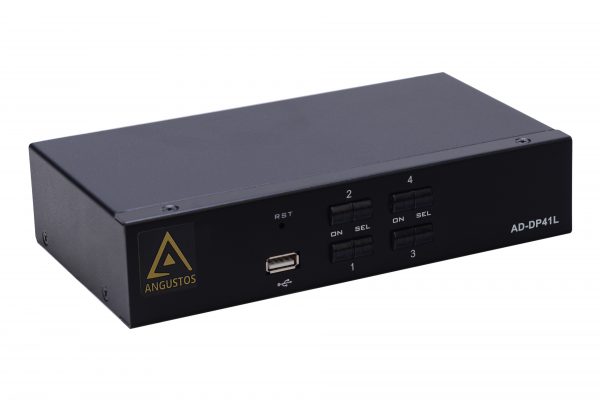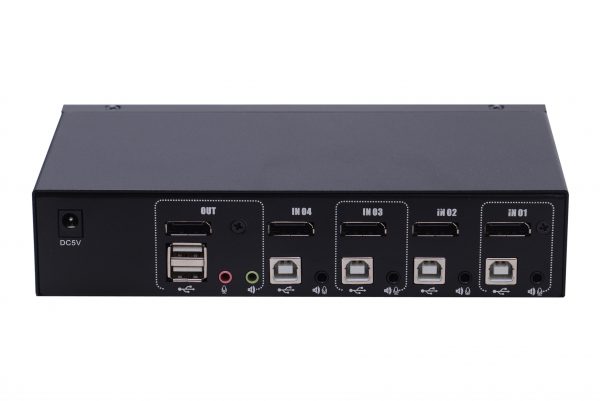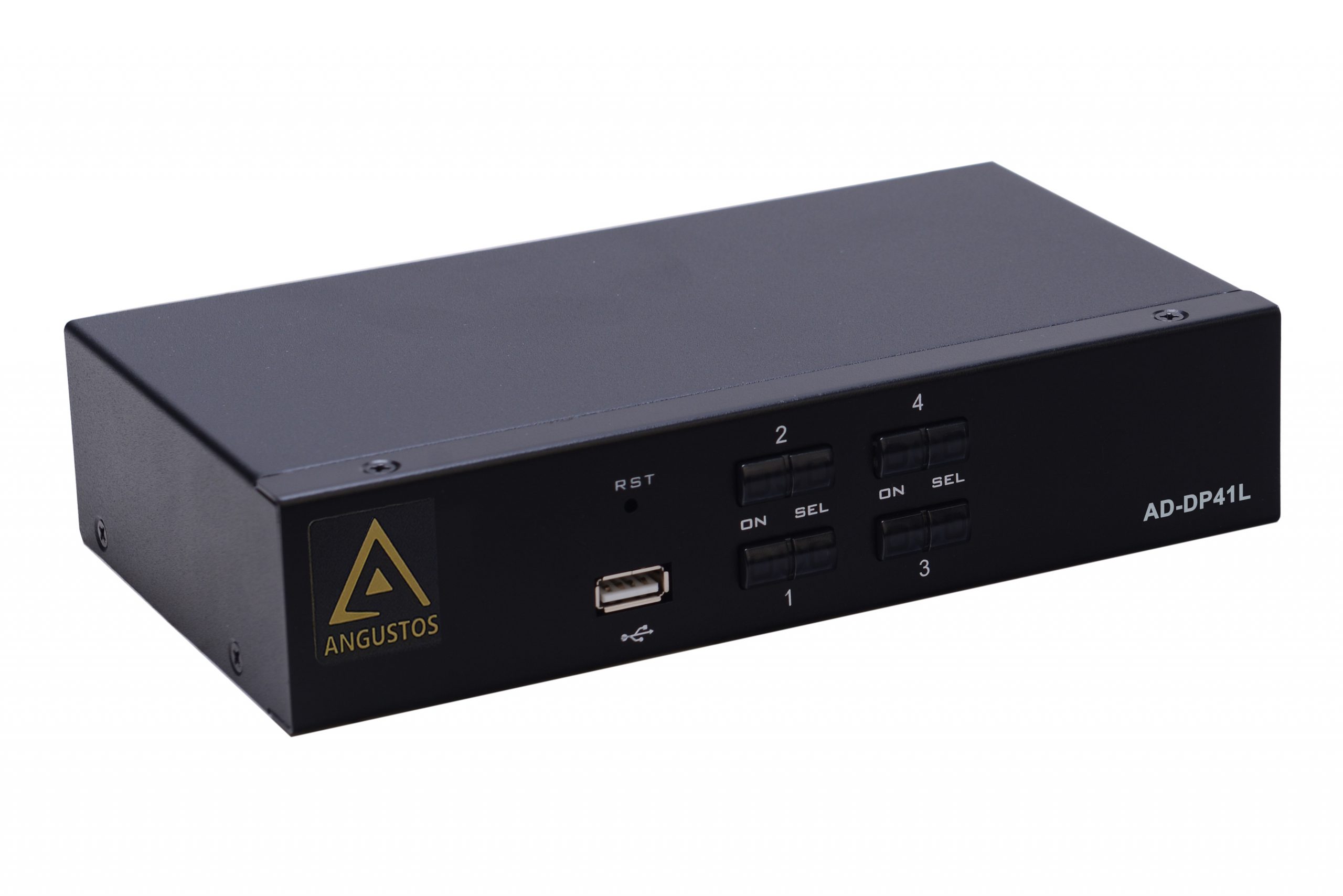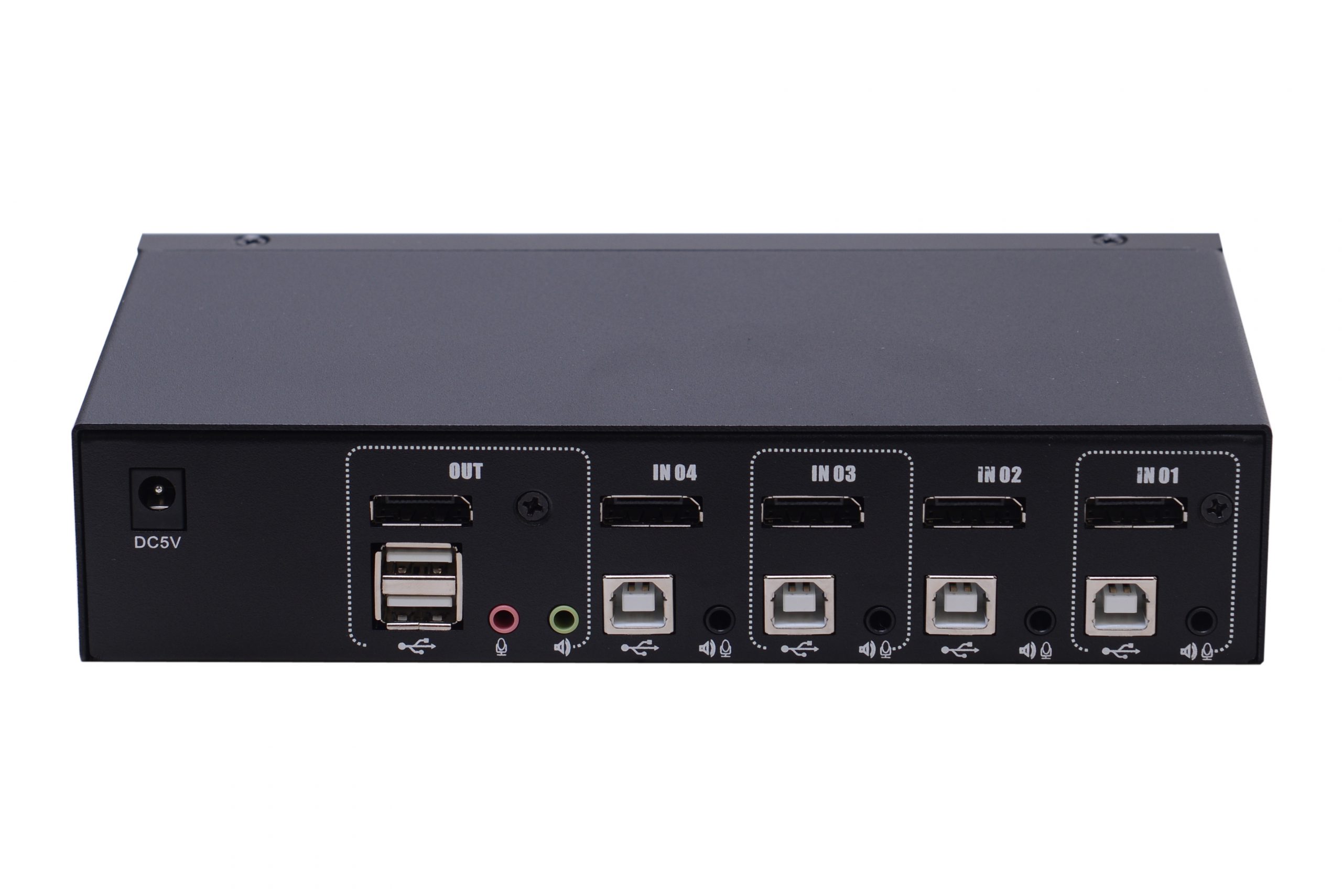 AD-DP41L – 4-Port USB DISPLAYPORT KVM Switch
Compare
Description
Features
Specification
CONNECTION DIAGRAM
DOWNLOAD
Store Policies
Inquiries
Description
Angustos AD-DP41L Desktop KVM Switch is optimized for high density office in modern workstation set up.
A KVM Switch with 4 ports and supports computers with USB interfaces via cables. All packed in a small size desktop metal housing. The small size design ultilized for narrow space for personal or office / SOHO uses. The AD-DP41L can control up to 04 computers.
In addition, the AD-DP41L included the computer selection via front panel pushbuttons, hotkeys combination. With all of the technology involved, the AD-DP41L Desktop KVM Switch has gone beyond the expectations and requirements for a modern digital usage, which including : small size – space
optimization, exceptional display quality, easy to install, extreme versatility.
Features
High Density Utilization
• 4 port USB2.0 multiple video series KVM switch
• 2 Single USB controls 4 sets of computers and peripherals USB
• Built-in USB2.0 hub, compatible with USB2.0 protocol specification
• DP video maximum support resolution is 4K@60fp
• Provide keyboard hot-key switching shortcut function and device panel button two switching
function selection
• Support multiple platforms for various operating systems
• BIOS level hardware connection, no need to install drivers and control software
• The front panel of the device is extended with USB interface, which is convenient for users to
connect peripheral devices such as a USB keyboard, a mouse, or a USB flash drive or a USB printer
• Provide a variety of hot-key selection and setting functions, so that users can set their own hot-keys according to the situation.
• Automatically scans the connected computer
Installation Flexibility
• No software required – Plug and Play
• Front USB peripheral for keyboard / mouse / flash usb / printer support.
• Supports hot-plugging
• No power adapter needed – KVM Switch unit
Specification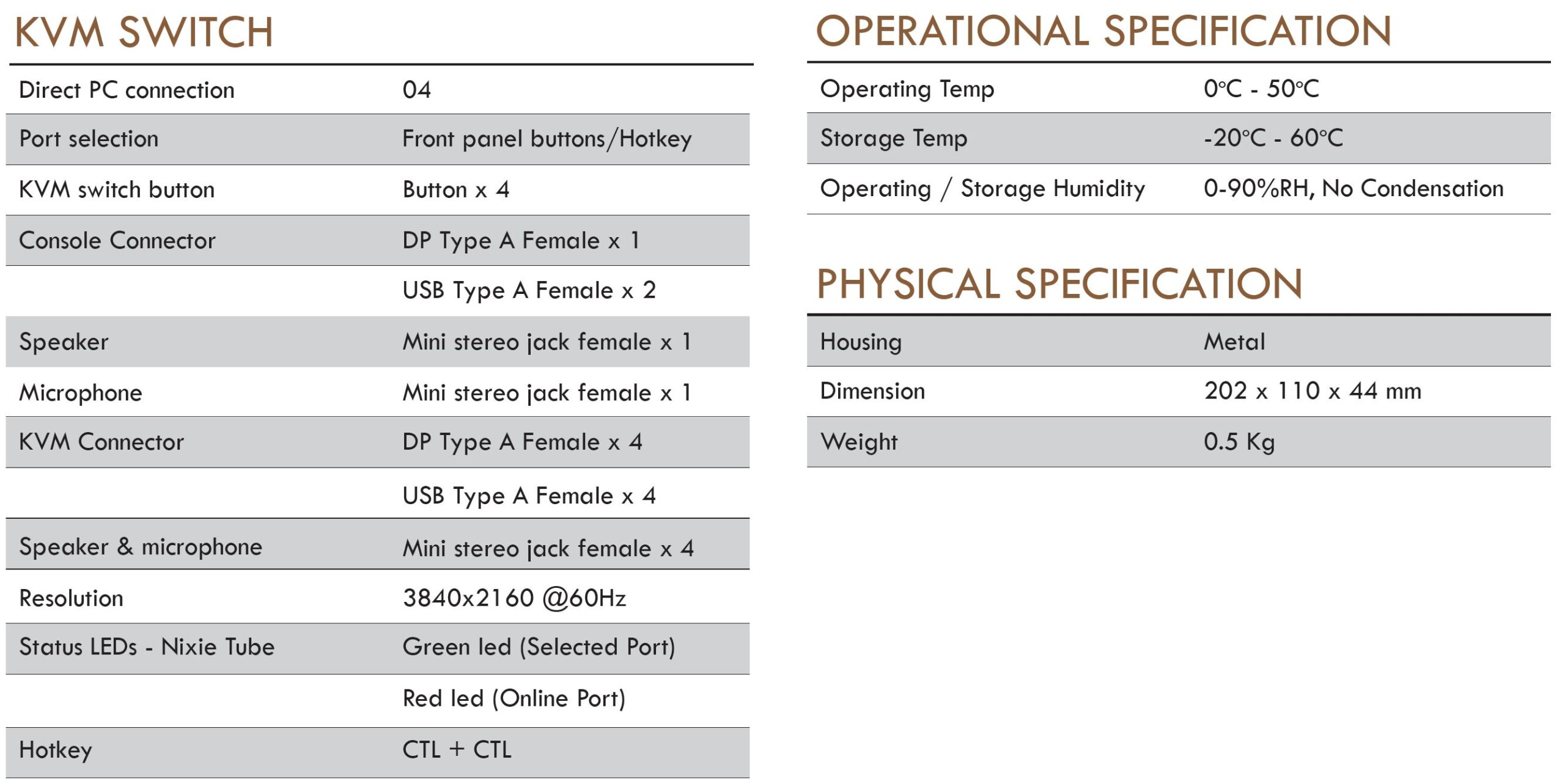 CONNECTION DIAGRAM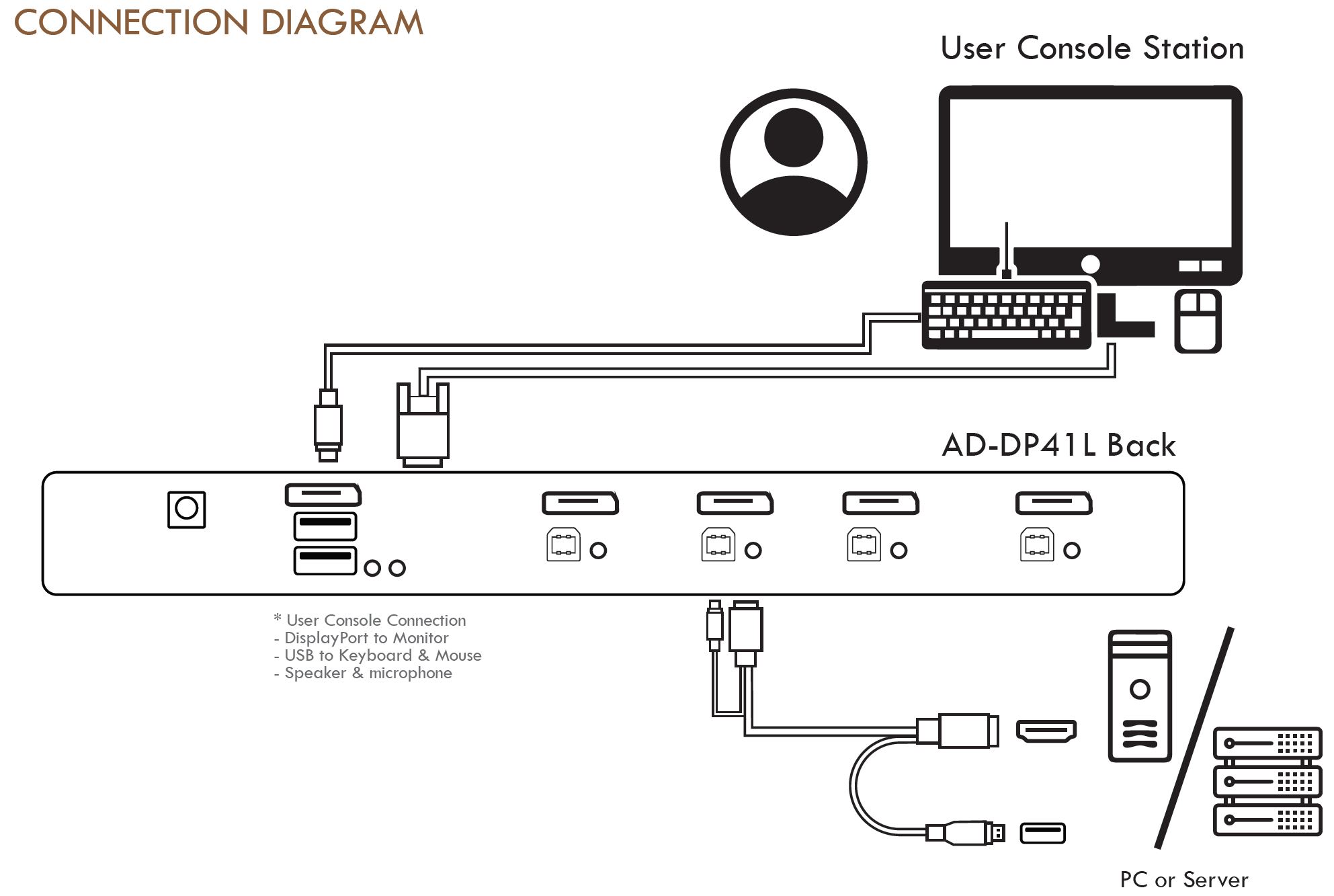 General Inquiries
There are no inquiries yet.