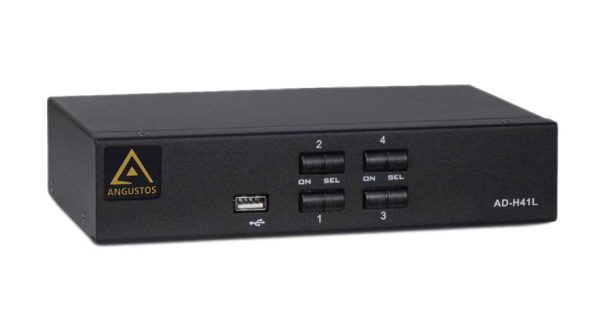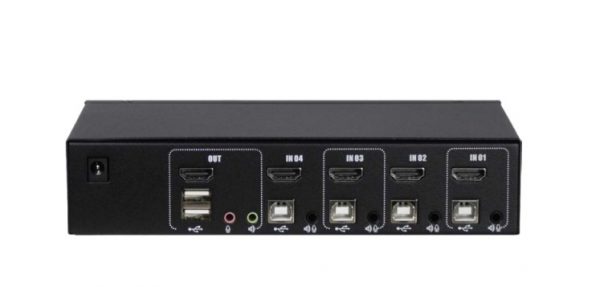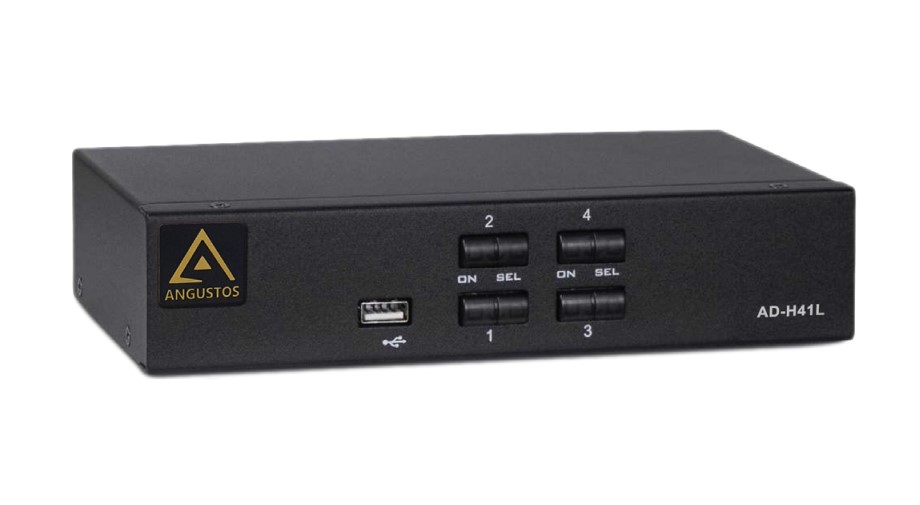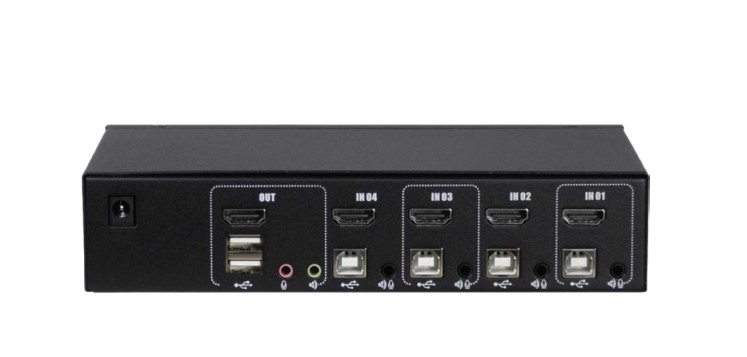 AD-H41L – Desktop – 4 Port HDMI KVM Switch
Compare
Description
Features
Specification
Datasheet
Store Policies
Inquiries
Description
Angustos AD-H41L Desktop KVM Switch is optimized for high density office in modern workstation set up.
A KVM Switch with 4 ports and supports computers with USB interfaces via cables. All packed in a small size desktop metal housing. The small size design ultilized for narrow space for personal or office / SOHO uses. The AD-H41L can control up to 04 computers.
In addition, the AD-H41L included the computer selection via front panel pushbuttons, hotkeys combination. With all of the technology involved, the AD-H41L Desktop KVM Switch has gone beyond the expectations and requirements for a modern digital usage, which including : small size – space optimization,
exceptional display quality, easy to install, extreme versatility.
Features
High Density Utilization
• 4 Port HDMI USB2.0 KVM Switch with audio.
• 2 ports USB hub 2.0 built in; fully compliant USB 2.0 specification.
• HDMI video resolution in Max: 4K@30fp4K @30HZ (3840*2610@30HZ).
• Independent switching of KVM, USB peripheral.
• Audio focus via front panel push-buttons and hotkeys.
• HDMI digital monitor support – fully compliant with HDMI; also HDCP compliant.
• Dolby True HD and DTS HD Master Audio support, Multi-platform support.
• BIOS hardware connection, no need drive program andcontrol software.
• USB extension port in front of device, which is convenience for keyboard, mouse, flash and printer peripheral devices connection.
•Provide multi-types of hotkeys setting and switching function.
•Auto-scan functions,
•Included HDMI+USB cable 4 pcs(cable resolution supports: 2K).
Installation Flexibility
• No software required – Plug and Play
• Front USB peripheral for keyboard / mouse / flash usb / printer support.
• Supports hot-plugging
• No power adapter needed – KVM Switch unit use USB Power.
• Power adapter – Optional.
Specification
General Inquiries
There are no inquiries yet.