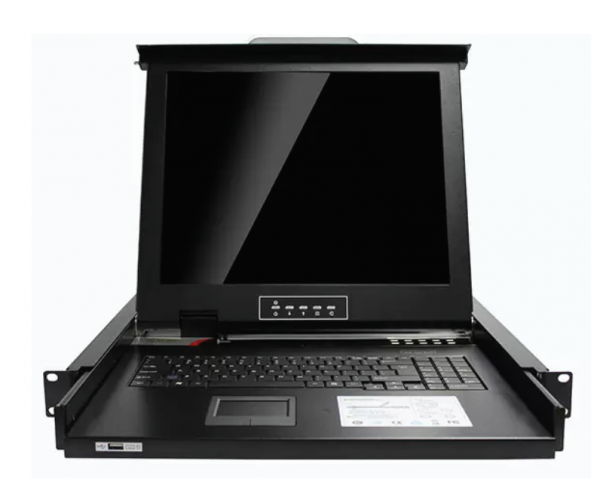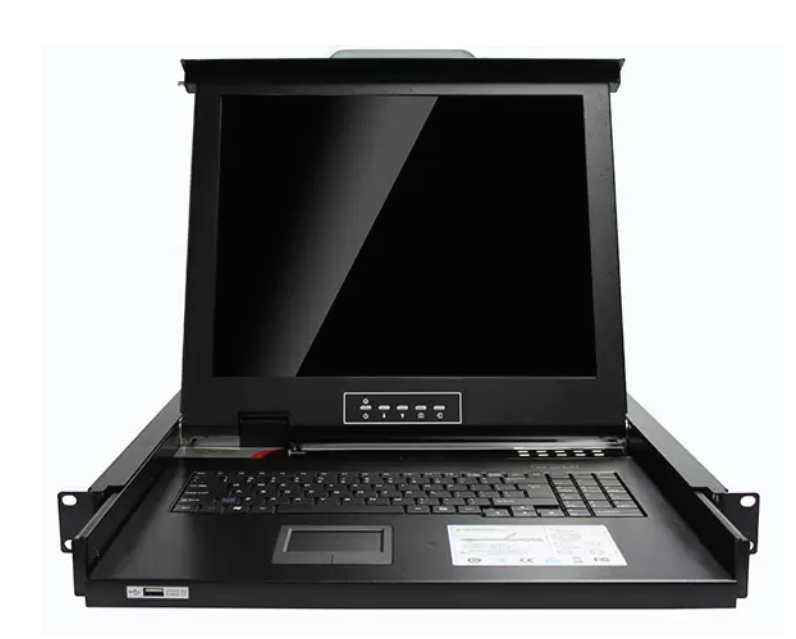 AL-V908Pi – 8-Port PS/2-USB VGA Over IP LCD KVM Switch
Compare
Description
FEATURES
SPECIFICATION
CONNECTION DIAGRAM
DOWNLOAD
Store Policies
Inquiries
Description
Angustos AL-V908Pi LCD KVM Switch is optimized for Professional Data Center with high capacity connection and Over IP features.
Integrating a 19" LED screen, keyboard and mouse pad in a 1U rackmountable sliding housing. The short-depth design ultilized for narrow space for short-rack mounting in condensed area. The AL-V908Pi can control up to 8 computers; with 16 additional KVM switches are cascaded and 2 levels of daisy-chain connect, a single AL-V908Pi LCD KVM Switch can control up to 256 computers.
The AL-V908Pi that allows both local and remote operators to monitor and access multiple computers. Remote users access the switches over the Internet by means of a web browser using TCP/IP for its remote communications protocol. This would help administrators manage their server room in an efficient and flexible manner, which would save both money and time for various market segment.
FEATURES
High Density Utilization
• Front USB for back up mouse-keyboard.
• LCD KVM console with an 19" LED-backlit 4:3 LCD monitor in a single rail design.
• Short-depth overall size allowing user to work with in condensed space of high density Rack
• Slide Lock – secure the console drawer to remain firmly in slide position when not in use. Wide range compatibility
• Superior video quality – up to 1280 x 1024 @75Hz; DDC2B; 16.7 M. color
• Cascade up to 256 computers from a single console (With compatible KVM Switches)
• Over IP connection through TCP/IP with 256 bit SSL encryption of all transmitted data and certificate management.
• Keyboard and mouse emulation (PS/2 and USB) for seamless switching.
• Computer selection with pushbuttons, hotkeys, and multilingual on-screen display (OSD).
• Two level password security.
• Operates with all software and operating systems including all Windows versions, DOS, Linux, Unix, BSD, all Sun OS, all Mac OS and NetWare.
• Multiple Languages Keyboard options.
• CE / FCC / RoHS compliant
Installation Flexibility
• Standard rack mount kit included
• No software required – Plug and Play
• Firmware upgradable
• Supports hot-plugging
• Supports Over IP Module for Remote Control
SPECIFICATION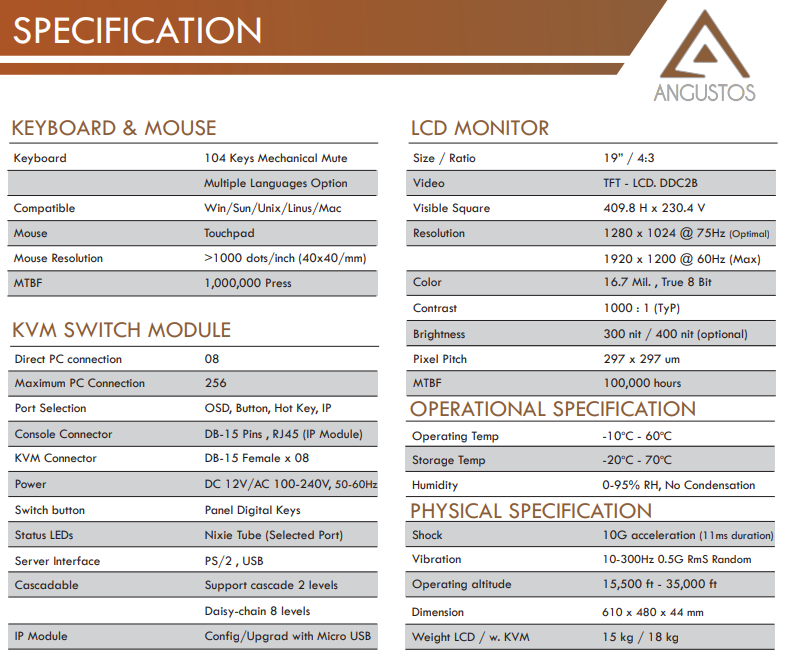 CONNECTION DIAGRAM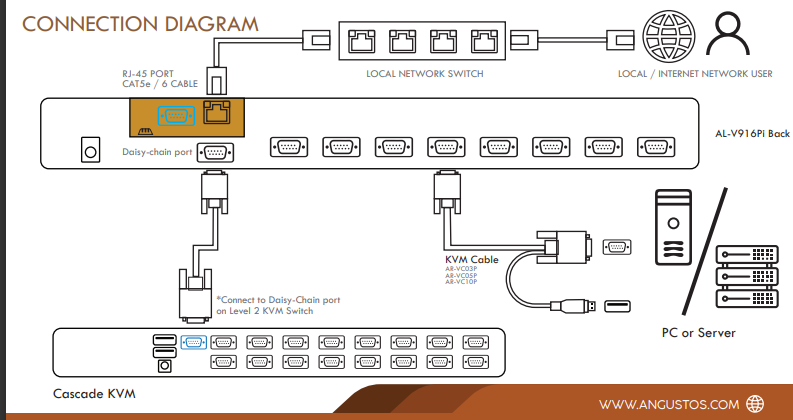 General Inquiries
There are no inquiries yet.