KCE812TPK3-HDMI + USB KVM 4K Extender Over IP, Transmitter
The 4K HDMI & USB over IP Extender is a solution for audio, video and USB signal extension via Local Area Network (LAN). It can be used as audio, video and KVM extender over IP and applied to point to point, point to multi-point, multi-point to multi-point and screen wall broadcast system controlled by USB, RS232, IR and configured the 4K HDMI & USB over IP Extender by web browser.
An easy installation system built up with Giga Ethernet switch which has IGMP function and CATx cable for extension or broadcast.
Compare
Description
Specification
Connection Diagram
Download
Store Policies
Inquiries
Description
4K UHD HDMI over IP extension
USB 2.0 over IP extension
RS232 bi-directional extension and RS232 control
4 bits switch for 16 stream channel selection
Support Dolby True HD, DTS-HD Master Audio
Support two way Wide Band IR extension (38khz-56khz)
transmit over single Cat5e/6 cable up to 120m
Transmitter over Fiber Optical cable up to 60km (Single Mode)
Networking environment under Giga Ethernet switch and CAT5e cable
Point to point extension, Unicast
Multicast and Video Wall system (Max8x16)
Output video rotation
Output video partial enlargement
HDCP 1.4 compliant
Color: 24 bit – True color
Power – POE or external power supply
Specification

Connection Diagram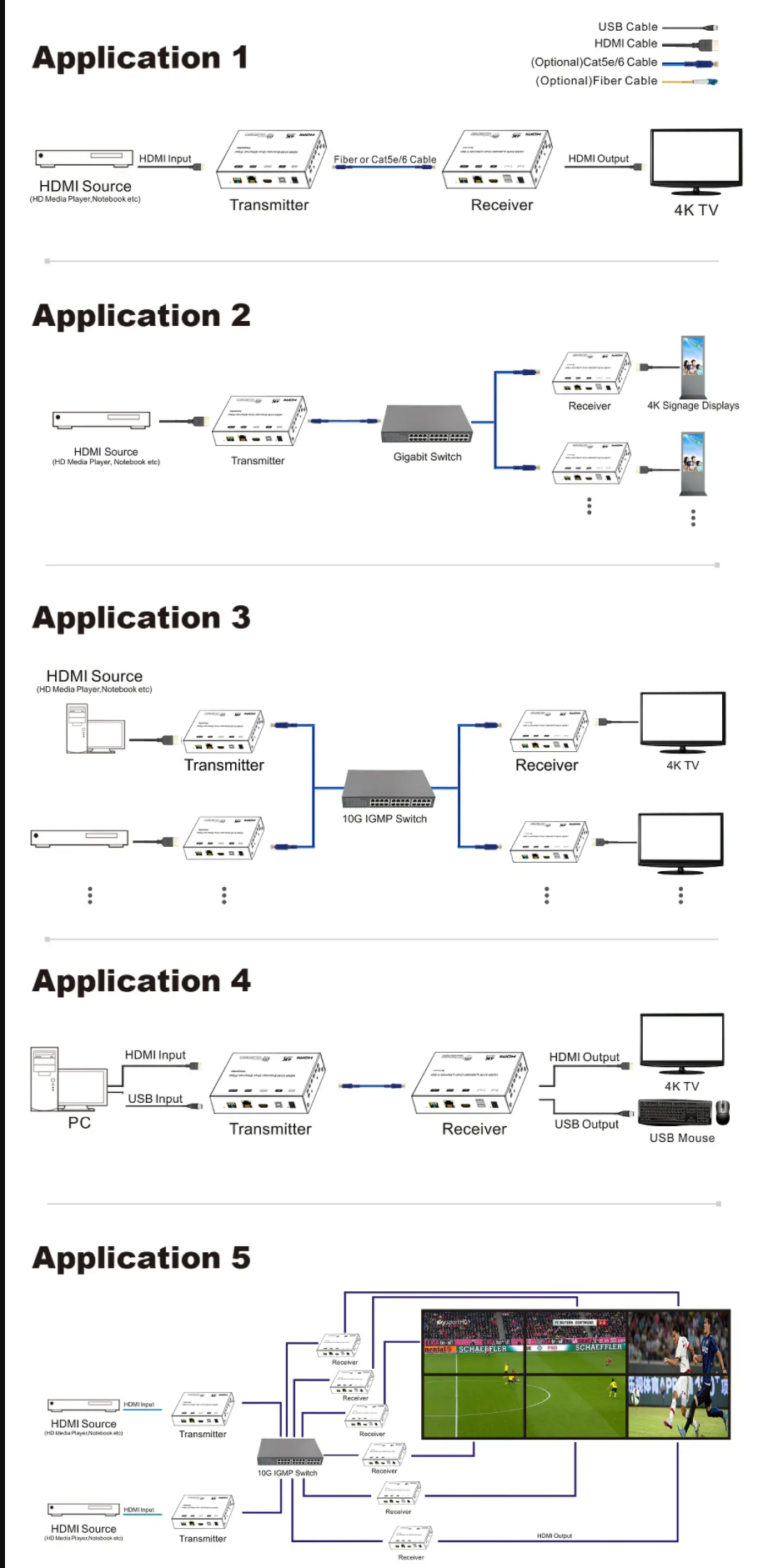 General Inquiries
There are no inquiries yet.