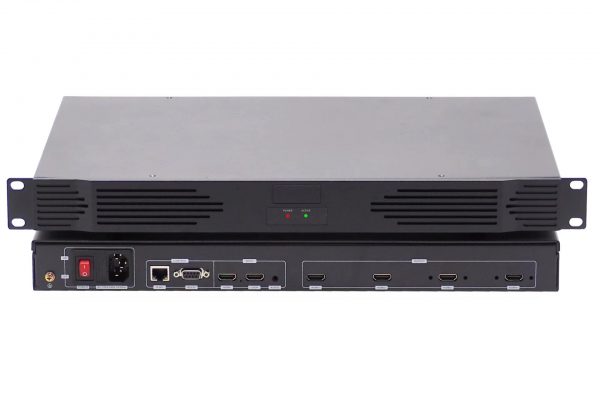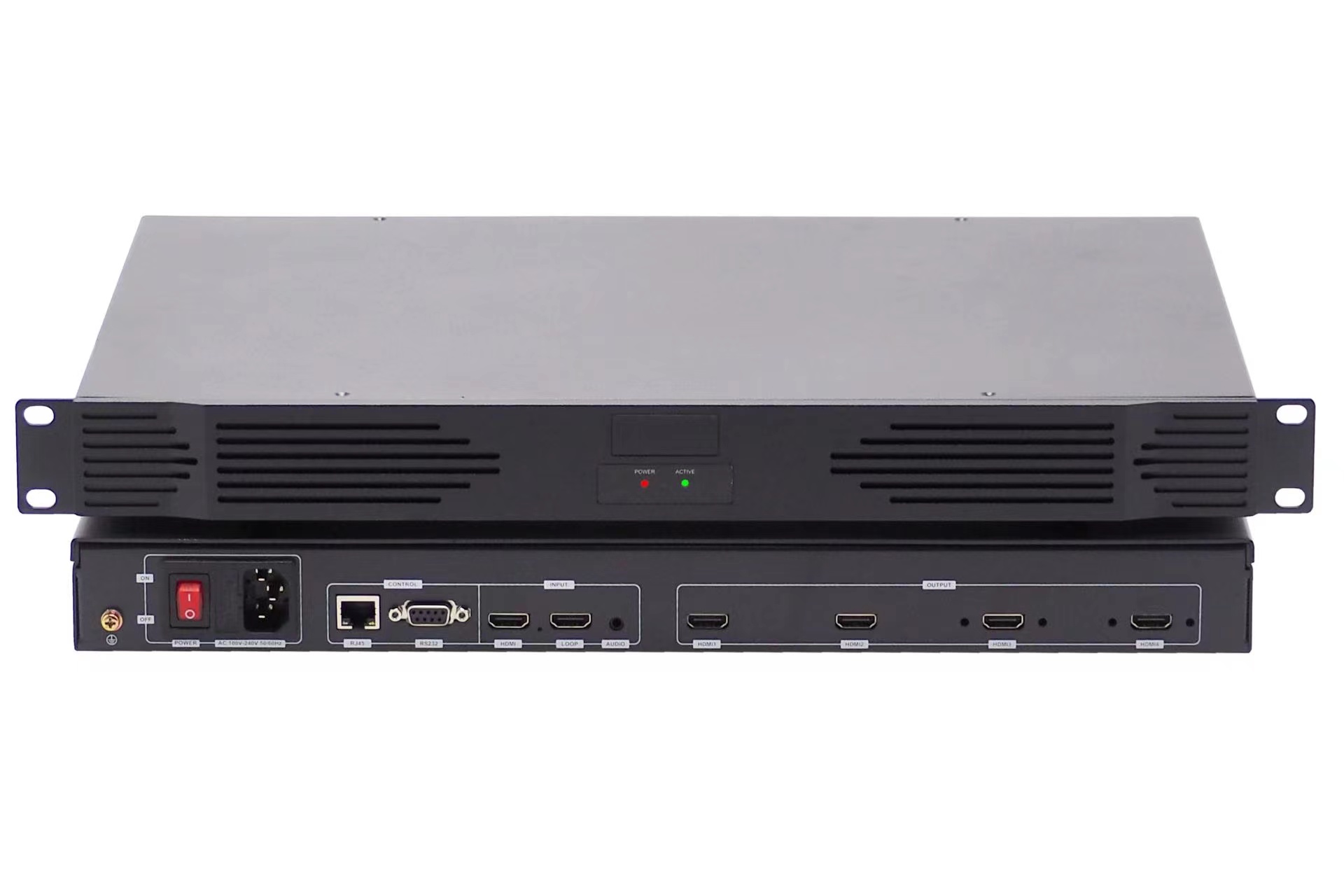 AEB-A13 – EDGE BLENDING – EDGE BLENDING – A13 Series Ultra HD 1 x 3 with HDMI Loop-out Edge Blending Controller
Compare
Description
FEATURES
SPECIFICATION
CONNECTION DIAGRAM
DOWNLOAD
Store Policies
Inquiries
Description
Flexible modular design and supports seamless switch.
Support geometry alignment for any shape image.
Support multiple channel video signal overlay and roaming.
Multiple inputs: DVI, VGA, CVBS, HDMI, 3G- SDI, YPbPr, HDBase-T, DP, etc..
Output support DVI, VGA, HDBase-T, etc..
Optional active or passive stereoscopic 3D edge blending technologies.
Support HD point-to-point background image display.
1 x N, N x 1, N x N layout.
Support HDMI1.4 or DP high resolution input.
Optional touch screen for quick control and swap scene modes.
FEATURES
Pure hardware FPGA+DSP
Standard 2-3 outputs and support
unlimited cascading between devices.
Input supports up to 1x 8K with loop
3.5mm audio output.
Programmable EDID.
Image 90 degrees or 270 degrees flip.
Passive 3D display.
Powerful image processing performance to make a clear text and bright image.
Geometry alignment for flat, curved or spherical screen seamless edge blending.
SPECIFICATION

CONNECTION DIAGRAM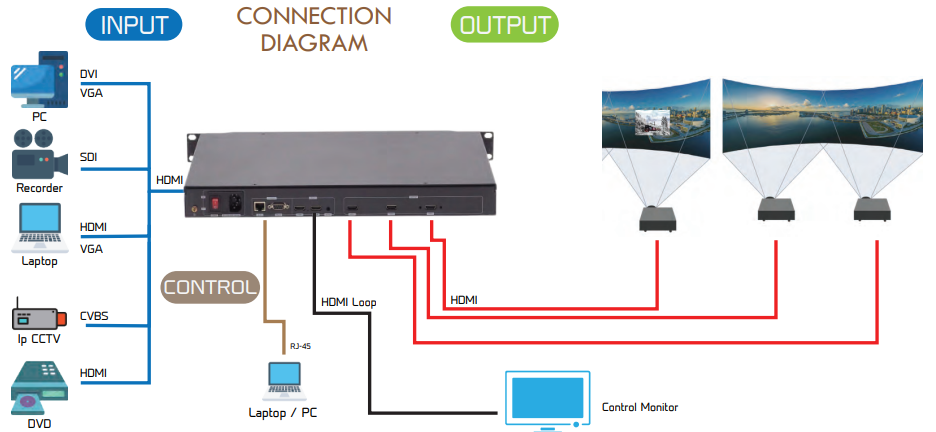 General Inquiries
There are no inquiries yet.