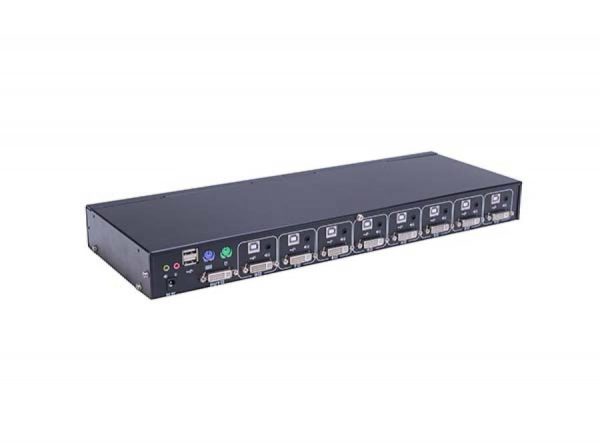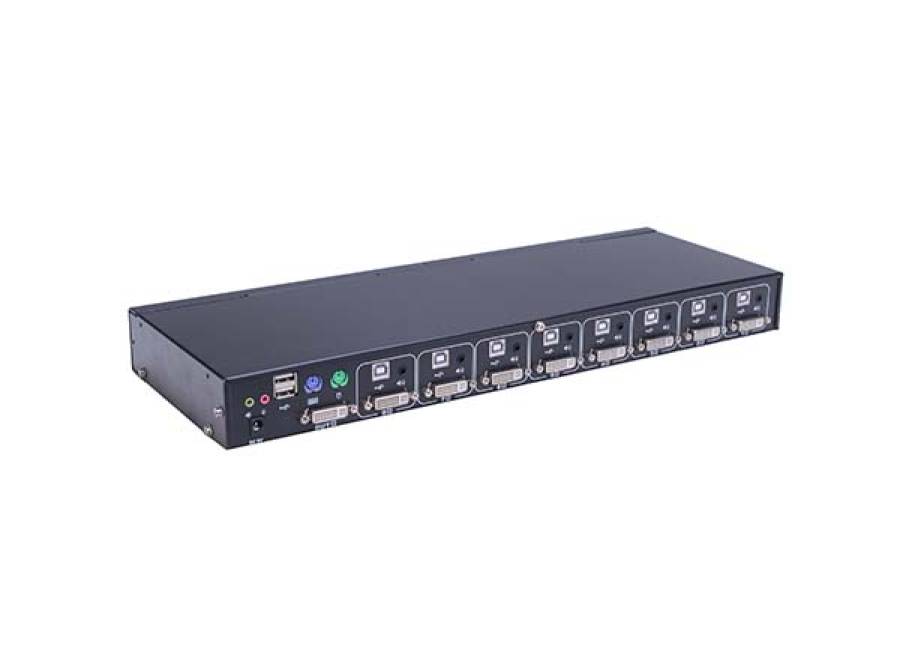 AR-D08L – 8-Port USB DVI Rackmount KVM Switch
Compare
Description
Specification
Connection Diagram
Download
Store Policies
Inquiries
Description
Angustos AR-08L KVM Switch is optimized for high density Rack in modern Data Center.
A KVM Switch with 8 ports and supports computers with USB interfaces via cables. All
packed in a 1U rackmountable metal housing. The short-depth design ultilized for narrow
space for short-rack mounting in condensed area. The AR-D08L can control up to 08
computers; with 8 additional KVM switches are cascaded, a single AR-D08L KVM Switch can
control up to 128 computers.
In addition, the AR-D08L included the computer selection via front panel pushbuttons, hotkeys
and OSD. With all of the technology involved, the AR-D08L KVM Switch has gone beyond the
expectations and requirements for a modern Data Center use, which including : short space
optimization, exceptional display quality, easy to install, extreme versatility.
Specification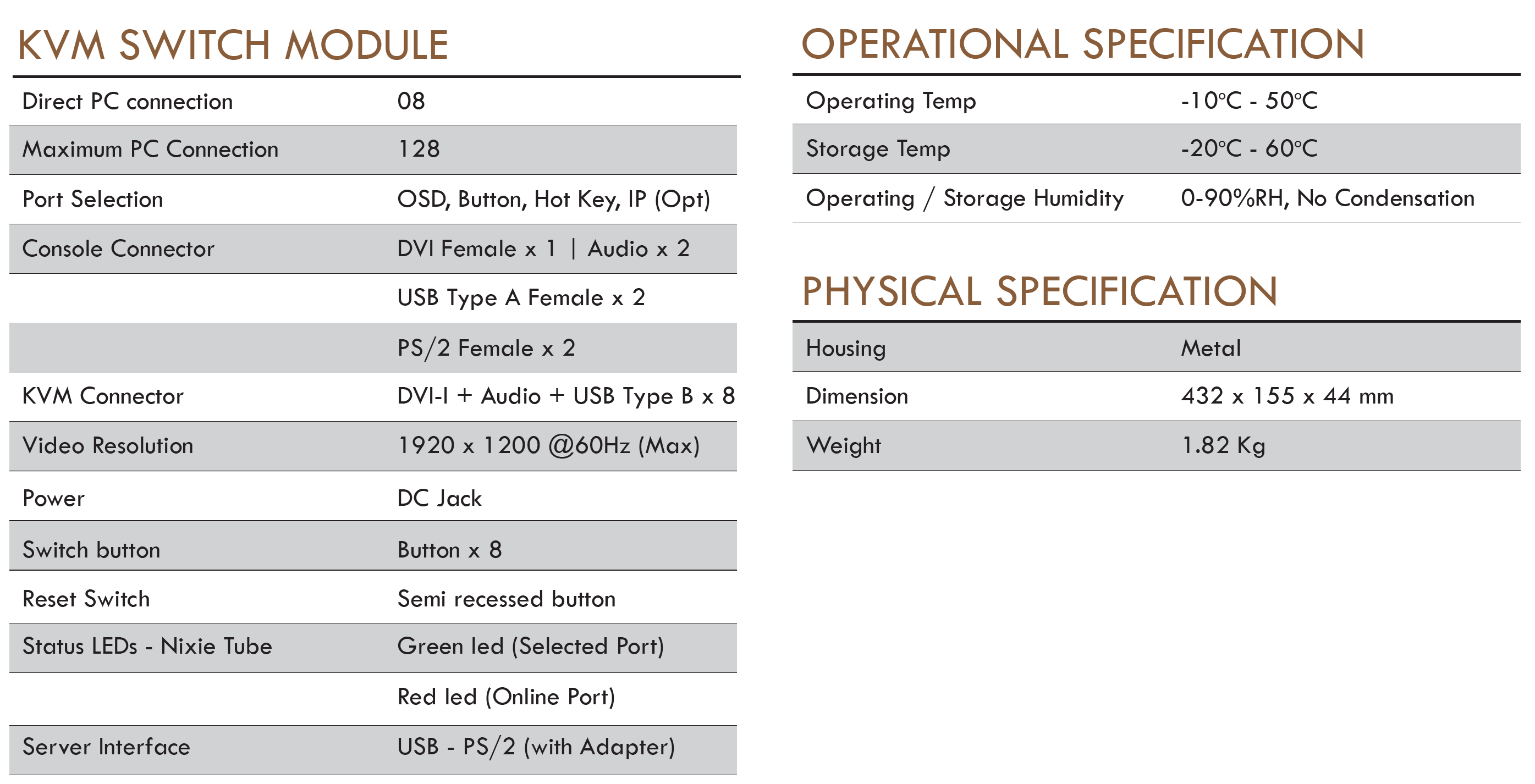 Connection Diagram
General Inquiries
There are no inquiries yet.