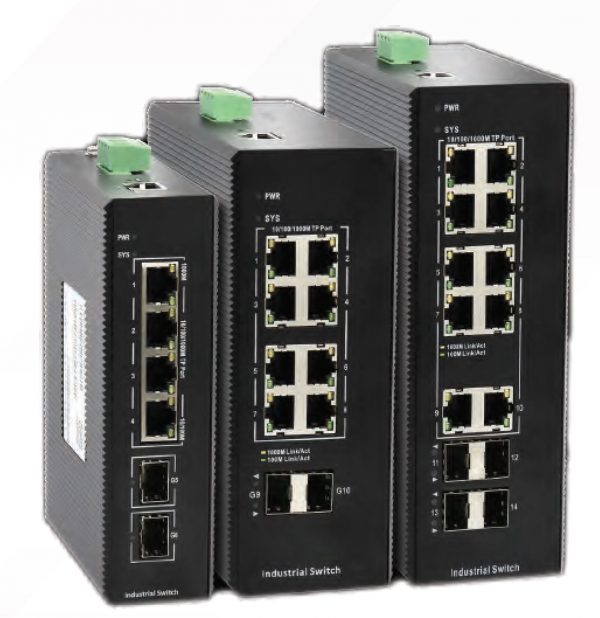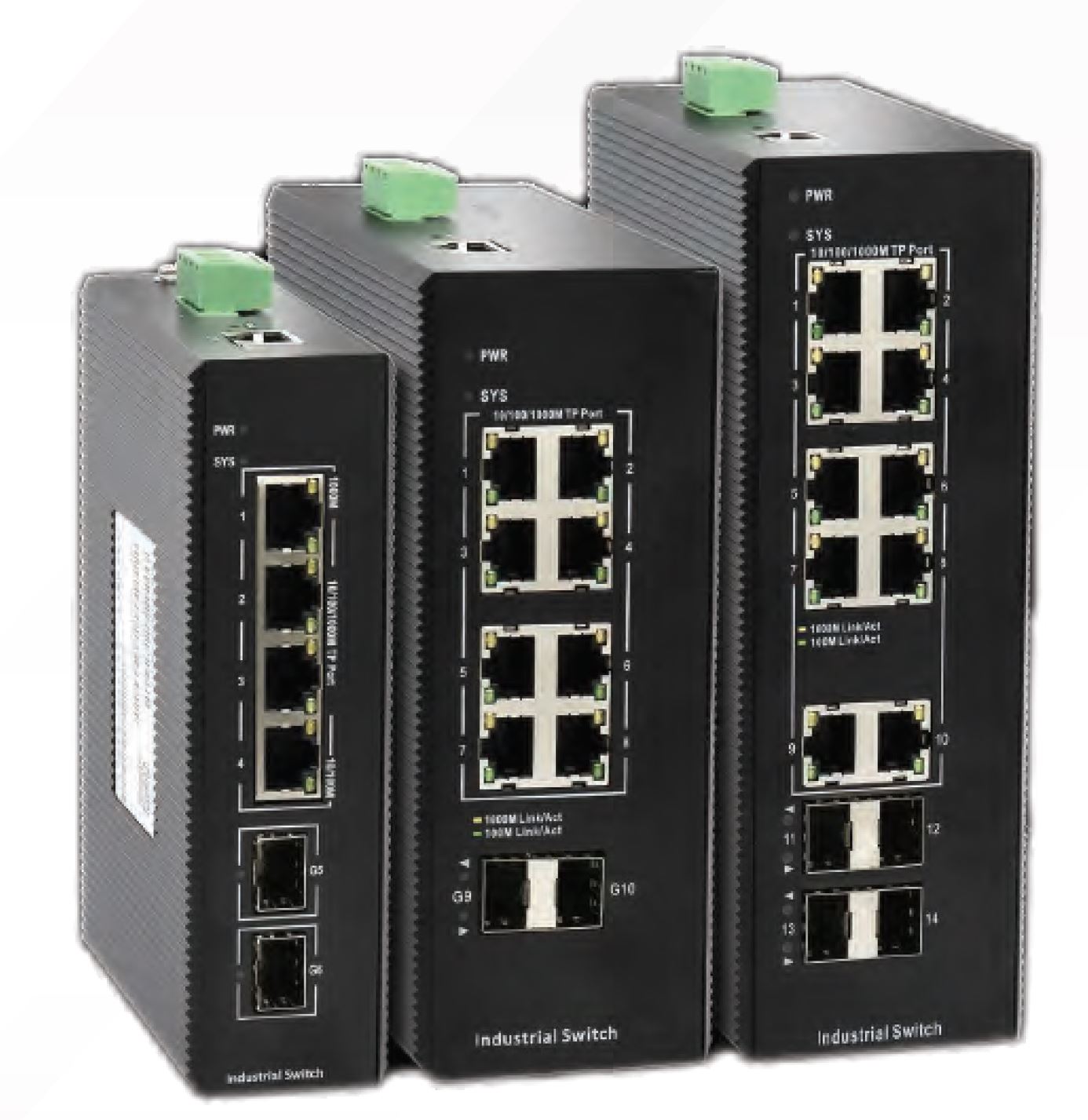 AIPS-0402-B – Manged Industrial POE Switch – 4 x Gigabit TX POE – 2 x Gigabit SFP
Compare
Description
FEATURES
SPECIFICATION
DOWNLOAD
CONFIGURATION
COMMAND
Store Policies
Inquiries
Description
Angustos AIPS Series is the industrial switch series with standard DNI-rail shell, supports wide-voltage dual power input. AISP series offer highly reliable industrial Ethernet ring network technology. The hardware-based algorithm can manage the self-healing timeof each node in less than 5 milliseconds, total ring network recovery is less than 50 milliseconds (typical value).The POE model conforms to the IEEE 802.3af/at standard, supports up to 30W full-load power supply, centralized power supply management with POE terminal detection. The reliable industrial design of AIPS series such as electromagnetic compatibility, anti-vibration / anti-shock capability, IP40 protection is suitable and can be widely used in energy, transportation, industrial production, environmental protection, military industries.
FEATURES
-Lightning protection level: 6KV
-IP40 protection, industrial fanless thermal conduction.
-DIN-rail aluminum alloy shell, compact and convenient.
-Conforms to IEEE802.3af/at standard, up to 30W POE / port
-Intelligent standard 48V POE power supply, self-negotiation
-Supports STP/EAPS/ERPS.
-Supports Self-healing time less than 5 milliseconds
-Support ring network self-healing time less than 50 milliseconds.
-Supports forming a self-healing ring network between any two ports,
-Supports multiple independent self-healing rings.
-Packet loss protection mechanism for quick recovering
-Provides hierarchical bandwidth services through rate limiting
-Traffic shaping in Layer-2 QoS function.
-Supports simple network management protocol (SNMP) and cloud-based operating platform (COP).
-The MTBF is over 800,000 hours.
VLAN
· 4K Active VLAN,
· QinQ & Selective QinQ,
· GVRP, Private VLAN,
· Voice VLAN
IPV6
· ICMPv6, DHCPv6, ACLv6,
· IPv6 Neighbor Discovery
· Path MTU Discovery
· MLD v1/v2
· MLD Snooping
Multicast
· IGMP v1/2/3
· IGMP Snooping
· IGMP Fast Leave
· Multicast group policy
· Multicast number limit
DHCP
· DHCP Relay
· DHCP Client
· DHCP Snooping
ACL
· L2/L3/L4 ACL
· IPv4, IPv6 ACL
· VLAN ACL
MAC Switching
· Static configuration & dynamic learning
· Check and clear MAC address
· Configuring of MAC address aging time
· Limit on MAC address learning number
· MAC address filtering function
· IEEE 802.1AE MacSec
Security
• Identification & filtering of L2/L3/L4 ACL
• Defend against DOS or TCP attacks
• Suppression of broadcast, multicast packet
• Port isolation
• Port security, IP+MAC+port binding
• DHCP sooping, DHCP option82
• IEEE 802.1x authentication
• Radius and BDTacacs+ authentication
• Command line hierarchical protection QoS
• Traffic classification of L2/L3/L4 protocol
• CAR traffic control
• 802.1P/DSCP priority remark
• Multiple queuing algorithms SP, WRR or both
• Tail-Drop, WRED
• Traffic supervision and traffic shaping Ring protection
· 802.1D (STP),
• 802.1W (RSTP)
• 802.1S (MSTP)
· BPDU protection, root / ring protection
· EAPS , ERPS
Management
· Console, Telnet, SSH v1/2, HTTP, HTTPS
· SNMP v1/v2/v3
· TFTP upload / download
· WEB GUI Management
· ZTP(Zero Touch Provisioning)
· Remote Network Monitoring (RMON)
Environment
· Operating temperature/humidity:
-40°C-75°C, 0%-90% non-condensing
· Storage temperature/humidity :
-40°C-75°C, 0%-90% non-condensing
Reliability
• Static/LACP
• UDLD
• Ethernet OAM
• ISSU
SPECIFICATION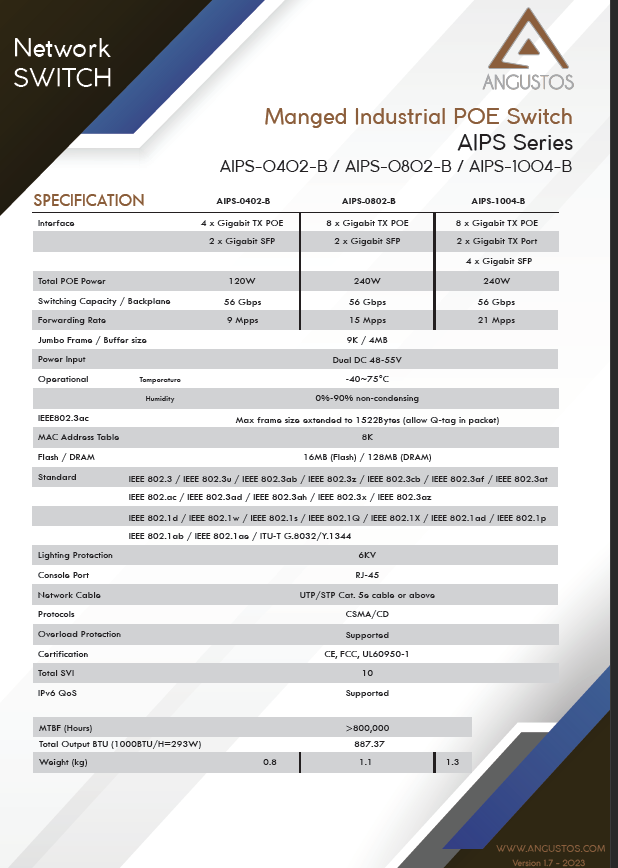 General Inquiries
There are no inquiries yet.