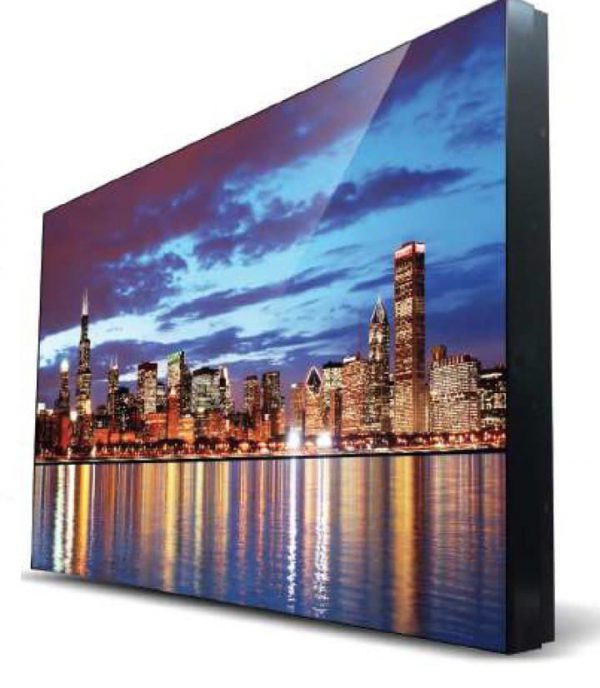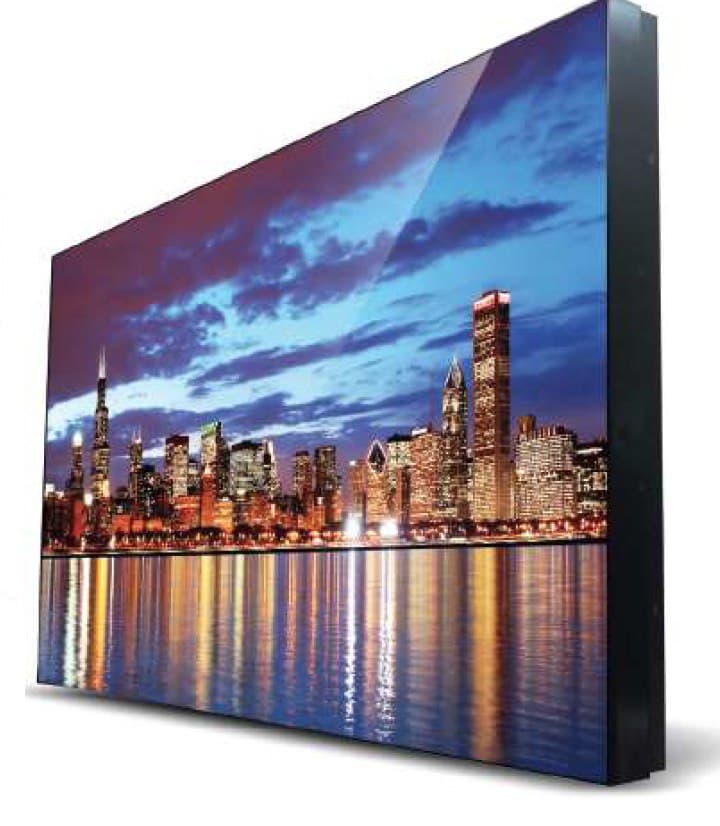 S55B08LKP – Next Generation 55′ Video Wall Display
Through the display's built-in splicing function, it is able to support for a maximum of 15 x 15 total 225 screens to display the complete picture perfectly and without external connection of the processor management equipment. The DID LCD screen has a contrast ration of 4000:1, which is more than twice as high as a conventional PC or TV LCD screen.super wide viewing angle of 178° vertically and horizontally.
Compare
Description
Specification
DOWNLOAD
Store Policies
Inquiries
Description
Glare Reflective
Special coating on the screen surface effectively reduces color distortion when using indoor with bright surrounding light. Color active matrix PURA-CLEAR IPS ™ technology Module using amorphous silicon layer (Super Thin Film Transistors) as active switching devices. The PURA-CLEAR IPS ™ technology panel used for this module is adapted for a low reflection and higher color illustration.
Dust-proof with IP5X
IP5X certification provides a completely dust-free screen and can illustrate contents in endless working hours. Suitable for Store and Shopping Mall or public spaces without the need for additional dust-resistant molding. ADS Technology is applied for high display quality after long exposure in bright and dusty environments.
Exceptional with 68,000 hours MTPF
Stunning performance with 68,000 hours MTPF allows a visual display 24/7 with extremely high response time (8 ms) in a long period of time. The mounting option also provides a good support platform and easy to maintain surface for technicians when troubleshooting. *The life time is determined as the time which luminance of LED is 50% compared to the initial value at the typical LED current on condition of continuous operating in LCM state at 25±2 oC
178O WIDE ANGLE VIEW
High contrast screen with WAPA™ (Wide Angle Pixel Application) features, Angustos Video Wall LCD series offer a wide view range for a wider application.
THIN BEZEL AND THIN PROFILE
Impress viewer with ultra razor thin bezel to bezel, capture attention and illustrated stunning content. The slender design significantly reduces operational and installation space. 
BUILT-IN DAISY CHAIN VIDEOWALLL PROCESSOR
Intelligent Control software control and configure multiple LCD displays through an RS232 or RJ45 connection (Regardless of the monitor's location ) to make the wall easier to set up and the status of all networked displays.Through the display's built-in splicing function, it can support upto maximum of 15 x 15 (total 225 screens) to display the complete picture perfectly with or without external connection to Video Wall Processor unit.
Specification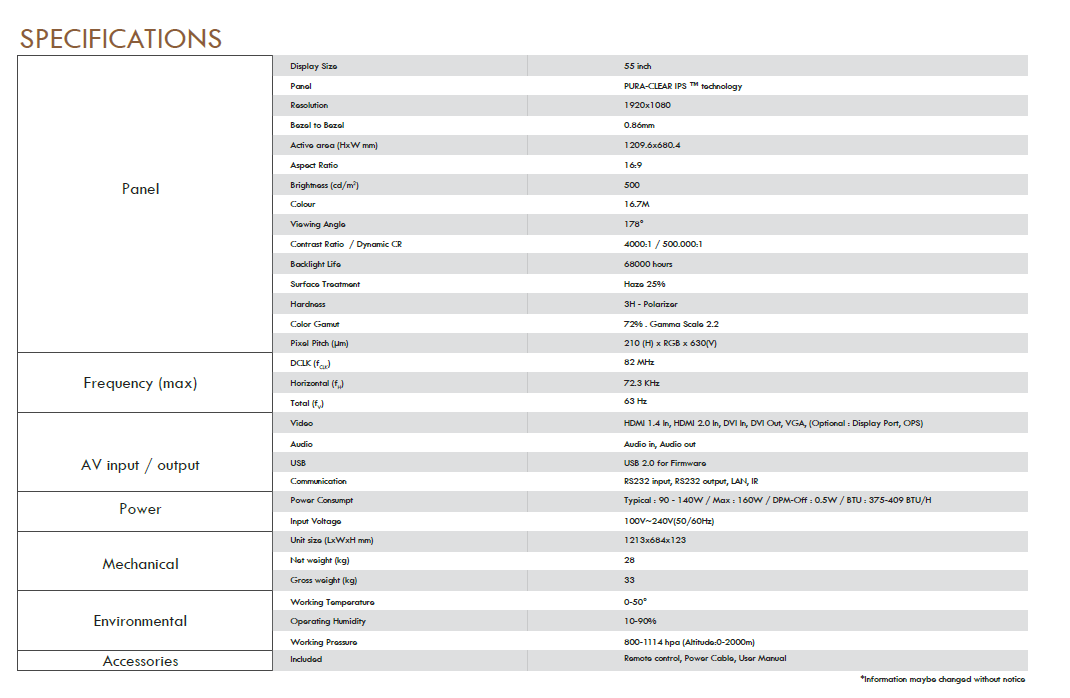 General Inquiries
There are no inquiries yet.